Dean's Message
Dean's Message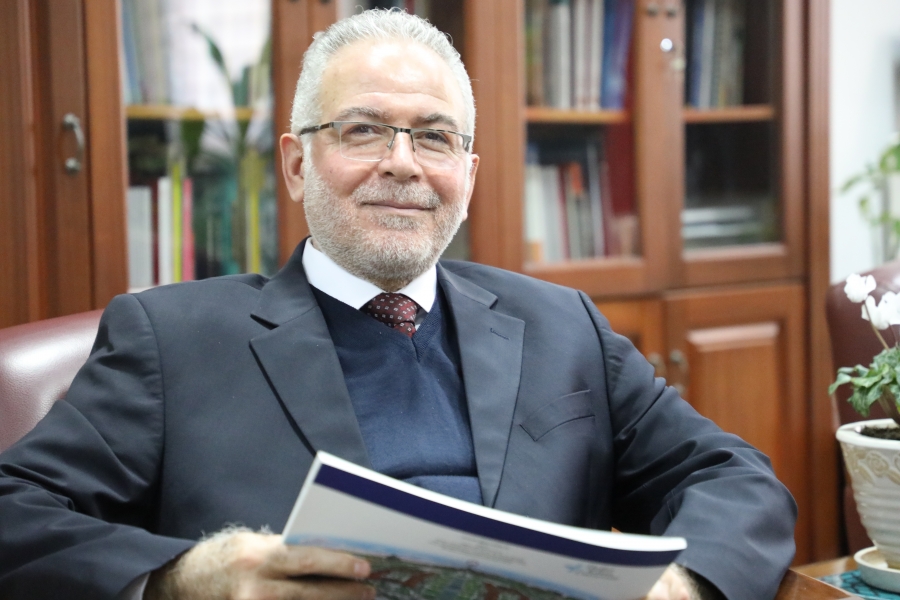 Art is a fact that exists in the individual's life and in every environment surrounding it, it is one of the necessities that man cannot give up. Because art is an effective tool in which an individual can express himself / herself in different ways against what is happening around him / her in the society he / she lives in. Art is to live: it enables the gains that can regulate human consciousness and thus creates a sense of unity; it promotes the power and productive aspect of man; it is a communication protocol that serves as a bridge between different countries, cultures, social and ethnic groups, tries to solve differences and dilemmas between people and tries to provide association, and aims to think critically and solve problems.
Among the approaches towards art education today, it is observed that the philosophy of "education through art" has been pointed out. "Art education" or "education through art" is seen as an asset that will continue to increase the validity of our age. Art and language teaching can be an example of this approach. In addition, individuals are growing up in a highly visual world that is now surrounded by television, advertising and other media. The human brain has five times more visual perception than the auditory structure. When students are given opportunities to learn through art, there is no doubt that they will not give positive answers. It is known that the words cannot reach enough information to the students alone. A picture or photo is sometimes more memorable than a thousand words.
As a result of the art education process, it is an aesthetic instrument reflecting rituals and images, forming a visual or rhythmic understanding, serving humanity, revealing the visual perception, which is the most characteristic image of man, that is, the form of his feelings, fears, memories, and visual metaphors.
Fine Arts Education has a special place in general art education. This fields includes sub-disciplines such as sculpture, graphic design, ceramics and glass, textile design, architecture, painting, miniature paintings, photos, etc. It is known that these sub-disciplines have their own characteristics. For example, it is known that Graphic Design distinguishes the others by putting functionality at the forefront and aesthetics at the second level. Dumlupınar University Faculty of Fine Arts based on the above-mentioned reasons, the Department of Visual Communication Design, painting, ceramic and glass, Department of Visual Communication Design and cartoon Film/animation Main Art branches are trying to create added value to the education of Fine Arts in Turkey at the local level and in the international level. Dumlupınar University Faculty of Fine Arts, with its completed its physical infrastructure with a program and content appropriate to the philosophy of general art education, aims at a national and international cooperation open education understanding that knows to take advantage of the indispensable technological tools of the century. In this context, it constantly updates the program and course contents required by individuals, sector and field; and encourages the exchange of international students and academic staff. In addition, Kutahya Dumlupınar University Faculty of Fine Arts carry out projects, which indicates the education given and aimed at raising the visual literacy of students and people both. These can be listed as workshops, conferences, seminars, symposiums and traditionally organized festivals, especially exhibitions. In addition, Kutahya Dumlupınar University Faculty of Fine Arts faculty members and students participate in national and international competitions to create awareness.
Kütahya Dumlupınar University Fine Arts Faculty of the Turkish Higher Education System in Turkey and the World Youth of education will continue to be eager to host and grow individuals who can meet the demand, according to age requirements, professional skills high, from local to universal culture, adopting the arts and design concept, national, and individuals with a competitive structure in the international arena.
With respect and regards…
Prof. Dr. Levent MERCİN
Last Update Date: 17 November 2021, Wednesday